L
et me guess, you're sitting at your computer with a cold cup of coffee because you've been searching for hours, trying to figure out which platform your website should be built on.
You're feeling completely overwhelmed and not sure which one is the right choice, even after hours of research. I hear you, I really do. There's Squarespace, WordPress, Weebly, Wix, Showit and Drupal–and that's just to name a few! The list goes on and on.
I wish I could say that there's one right choice across the board, but there just isn't. It's really about which option fits your needs.
Although, I will share with you my choice…it's WordPress. And it's the choice for about 50-60% of all websites running on a content management system (CMS), making it the most popular CMS platform for the 7th year in a row (Source).
Here's why I choose WordPress and why I recommend it for your website, too.

Flexibility
If I could choose one word to sum up the benefits of WordPress, it would be flexibility. This goes for both design and functionality.
Design
Now when it comes to design, I'm not necessarily talking about the variety of themes. Yes, there are a million out there. I use 1-2 highly rated themes with a drag and drop builder. The builder allows for a ton of versatility, and literally every single page can have a custom layout design around your content, so it'll have that tailored look. Through the builder, widgets, and even a few CSS customizations, your site can be configured exactly like the picture you have in your mind.
Plugins
One of the biggest pros about WordPress is the availability of plugins to add just about any functionality you need to your website. There are free plugins, freemium plugins (I'll get to these in a second), and paid plugins.
A lot of the time, there are great free plugins to fill the void you need. Freemium plugins offer the basic functionalities for free, and then allow you to upgrade for advanced features. Most of the time, I'm able to get by on the free features.
The great thing about these types of plugins is that you get to try them out, see if they're going to work for you and your site, and then you can upgrade if you want. There's a pretty low level of risk. If you find a paid plugin that knocks it out of the park and fits exactly the functionality you need, it will be well worth it.
One of the biggest discoveries I've made about other platforms was actually about the plugins. WordPress plugins are often a one-time fee, and sometimes subscription-based. With other platforms, they will offer a bare minimum of functionalities in the "free" plan (really, it's laughable), and then the paid part is most definitely a monthly subscription. I don't know about you, but I'd prefer the option of a one and done upfront payment.
Shop
If you don't have a shop yet, but are thinking about selling a few products in the future, you can easily add a shop onto your WordPress site with the WooCommerce plugin. If you're setting out to build a site that is first and foremost a shop, a platform like Shopify might be a better choice for you. I'll tackle e-commerce platforms in another post. Still to come.
It's Free
Yep, you heard me right! WordPress is a free system. This means no monthly subscription unless you decide to sign up for a monthly website maintenance plan. Your domain and web hosting are not a part of this though, so you will have that cost on the side.
User Friendly
I feel that WordPress is a really user friendly system, and I'm not saying that because I've been working with the system for years. Often times, when I introduce a client to their new site built on WordPress, they are so excited about how easy it is to work with. I've also started using the Divi theme which has a visual page builder that's really similar to other platforms like Squarespace or Weebly.
WordPress Maintenance
Okay, I'm going to be honest here. It's not all roses when it comes to WordPress. Because it's a free system, it's your responsibility to maintain your site. If you're looking for something completely hands off, I would recommend a platform like Squarespace.
Keep in mind though, when you go to a more controlled CMS environment, there is significantly less flexibility. Some are totally okay with the limitations. In my opinion, the limited flexibility is a major downfall. I would venture to guess that as your business grows and your site needs grow, too, you'd want to graduate to a different platform anyway.
Signing Off
I don't choose WordPress because it's a popular platform. I choose it because it's a flexible content management system, which is why I think it's the most popular CMS platform.
All the best,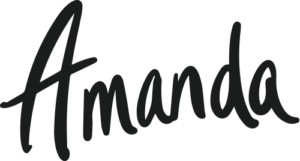 Comment below, I'd love to hear from you…
Are you currently trying to decide on a platform?
What are your must haves from a CMS?
Did you switch to WordPress recently?
What made you switch?