Lisa's practice is generating twice as many leads per week.
They were able to cut their Google ads spend by more than half.
Tactics Used:
Design Refresh
Messaging & Content Refresh
Conversion Optimization
Local SEO Optimization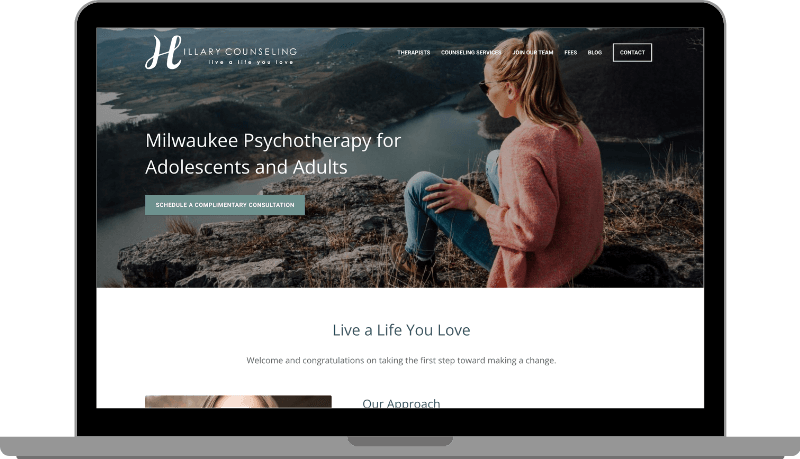 Hillary Counseling is a therapy practice in Milwaukee, Wisconsin.
Lisa originally came to us looking for design updates. She'd recently had branding guidelines established and wanted to apply them to her website. When replying with a proposal, I offered a number of UX recommendations to increase the effectiveness of her website and help increase the number of leads it was generating for her practice. Later, she also wanted to add SEO optimization to the project.
We implemented Lisa's new branding guidelines into the site which included a new logo and updating with her brand colors. We also curated the imagery to better reflect her target audience, and chose options that felt more natural and warm as a whole. One of Lisa's goals was to update the structure of the blog. We reorganized in a way to make it more browsable and skimmable.
Lisa provided updated copy for the home page that better reflected where the business is today. I also recommended we use the headline on the first slide of the marquee to very clearly convey what they do and the market they serve. One of the ideas I brought to her initially as well was to make their specialties more prominent on the home page. This was important from both a messaging perspective and a SEO perspective.
There were a few key components to making Lisa's site better optimized for conversion. First, we pulled her #1 call to action into every single page on the website to help promote action. Secondly, we pulled in a bunch of their amazing Google reviews to provide social proof and help establish them as a highly respected service provider. Along with this, Lisa's practice had been featured multiple times, so we pulled these features into the website. Lisa is a prolific blogger as well, and has had significant success with a number of blog posts. On these top performing blog posts, we added a call to action.
SEO (Search Engine Optimization)
We started the SEO optimization process by identifying the keywords that Lisa wanted to rank for as well as looking at other keyword opportunities. Then, I went through the site, page by page, and optimized the copy, headings, etc for these keywords. Once completed, I submitted her site to Google so that the new optimizations would be picked up and Google would start to recognize them. I also provided Lisa with a few suggestions for blog topics that would help her rank for some of the target keywords we identified. 
Lisa was seeing tangible results just weeks after we implemented her website optimizations. In addition to the results noted above, we also saw these awesome results:
Overall increase of impressions
Overall increase in clicks
Overall rank position increase for their target keywords
Continuing to see big gains in the search queries that contain 'near me'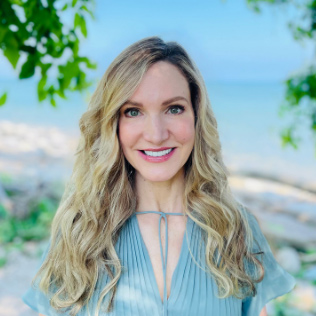 "Your services are absolutely amazing and I'm so grateful to have you :). You are so quick to respond and quick to make changes. I love that you offer suggestions and understand my business."